We have been supplying and installing high-quality weed-free turf for commercial and residential use for over 26 years.
Turf Supply and Installation
We can supply the turf, soil, sand and all associated earthworks.
Commercial Lawn Installation
Soft to the Touch, Hard Wearing and green through winter
Wonderfully Soft, Hard Wearing, and a brilliant winter colour.
Soft leaf buffalo, highly shade tolerant and hard wearing.
Super soft and very fine leafed
Super soft, low maintenance & a Farm Favourite
Soft, fine leafed and the most drought tolerant lawn on the market
We specialise in old lawn removal, soil & and sand supply and general earthworks.
Our Lawn Dig out and disposal prices cant be beaten Call Now to organise a free quote or go to our "Online Quote" page.
We've chosen the best products in Perth for you order online to get phenomenal delivery prices.
Lawn Installation Perth
We have been installing lawn for over 26 years, so if you would like to do the soil preparation yourself and have us just supply and install your new lawn then we can accommodate your budget and ensure that you get value for money on your new lawn installation.
Aqua Force Premium wetting Agent
If you are installing a new lawn in Perth then using a good quality wetting agent is Key. West Coast Turf recommend that you use a Wetting at least once every season. However For the Lawn enthusiast to ensure even, deep water penetration then a good quality wetting agent should be applied every month.
Dog Digging or destroying you lawn. Install "Turf Protecta" and protect your lawn from destructive dogs.
Bi-agra, Soil Improver, Water Retention
• Bi-Active formula improves water utilization
• Can retain up to 5 times the amount of water compared to untreated areas
• Aids in reducing the frequency of irrigation
• Environmentally friendly
• Easy hose on application
• 2 litres treats 150 sq metre
save time and use what the professionals use. Yours for just $15 when you order your roll on lawn.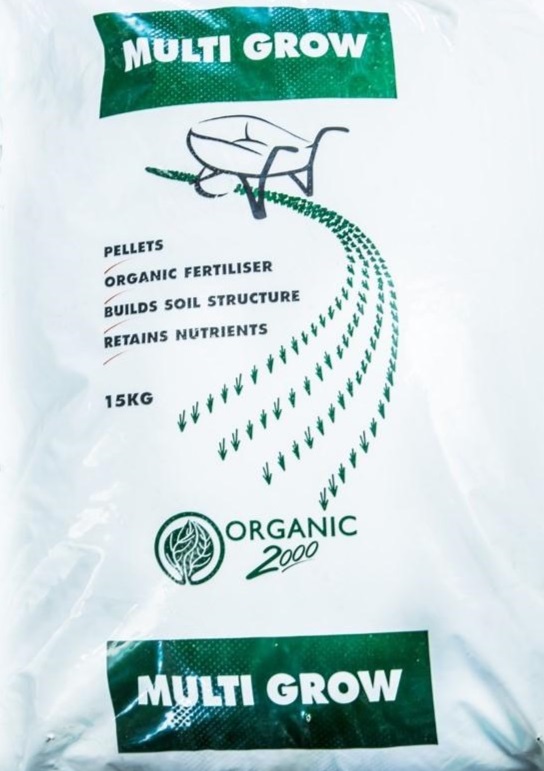 Get your Lawn off to a good start purchase a bag of turf start fertiliser when you order your roll on lawn. (comes free when we install your lawn)
West Coast Turf is one of Western Australia's leading turf suppliers for residential and commercial use. We currently grow three high-quality turf varieties including Buffalo Grass, Couch Grass and Kikuyu Grass. All turf is grown at our Turf Farm in Gingin Brook, 1 hour out of Perth.
Our turf farm was started in 1993 by Greg and Kerrin Kirkwood, former Livestock and Grain farmers from the south west of WA.
Today, West Coast Turf consists of 3 turf farms and with Greg having retired, Greg's sons Darren And Jason are now running the family business. With over 25 years experience, it's safe to say we know a little about the turf industry!
Darren Kirkwood (President of the Turf Growers Association) is the Farm Manager, ensuring that West Coast Turf continues to produce quality turf at an affordable price. Jason (a former apprentice of the year winner for West Australia in Sports Turf Management) is the Operations Manager, responsible for all of the turf installation work.
We specialise in both residential and commercial turf installations.
Turf Supply and Installation
West coast turf caters for turf projects of all sizes, ranging from 10m² to 100,000m². We do turf installations across the Perth Metro area and the southwestern region of Western Australia. We also have capacity to deliver to transport companies for distribution anywhere across Western Australia, including regional areas. Turf is able to be supplied as roll on lawn or shredded.
We are experienced with projects of all sizes including our recent turf installations at the following locations around Perth.
Kings Park where we regularly supply and install Zulu Kikuyu including 1000m² annually of Jumbo Zulu Kikuyu.

Busselton Playing Fields where we supplied and installed 46000m² of Zulu kikuyu and 400m² of washed wintergreen couch for there cricket wicket.

Mills Park Beckenham where we supplied 40,000m² of Village Green Kikuyu.

Cambrai Retirement Village where we installed 4,000m² of roll-on Santa Ana couch for their lawn Bowling, croquet field and surrounds.

Clarkson Shopping Centre where we installed 20,000m² of stolonised Winter Green for the shopping centre surrounds.

Brighton Sub Division at Quinns Rocks where we installed 30,000m² of roll-on Winter Green for the estate entrances and surrounds.

Burswood Casino to Optus Stadium Perth where we installed 9,000m² of Zulu Kikuyu for new pathway batters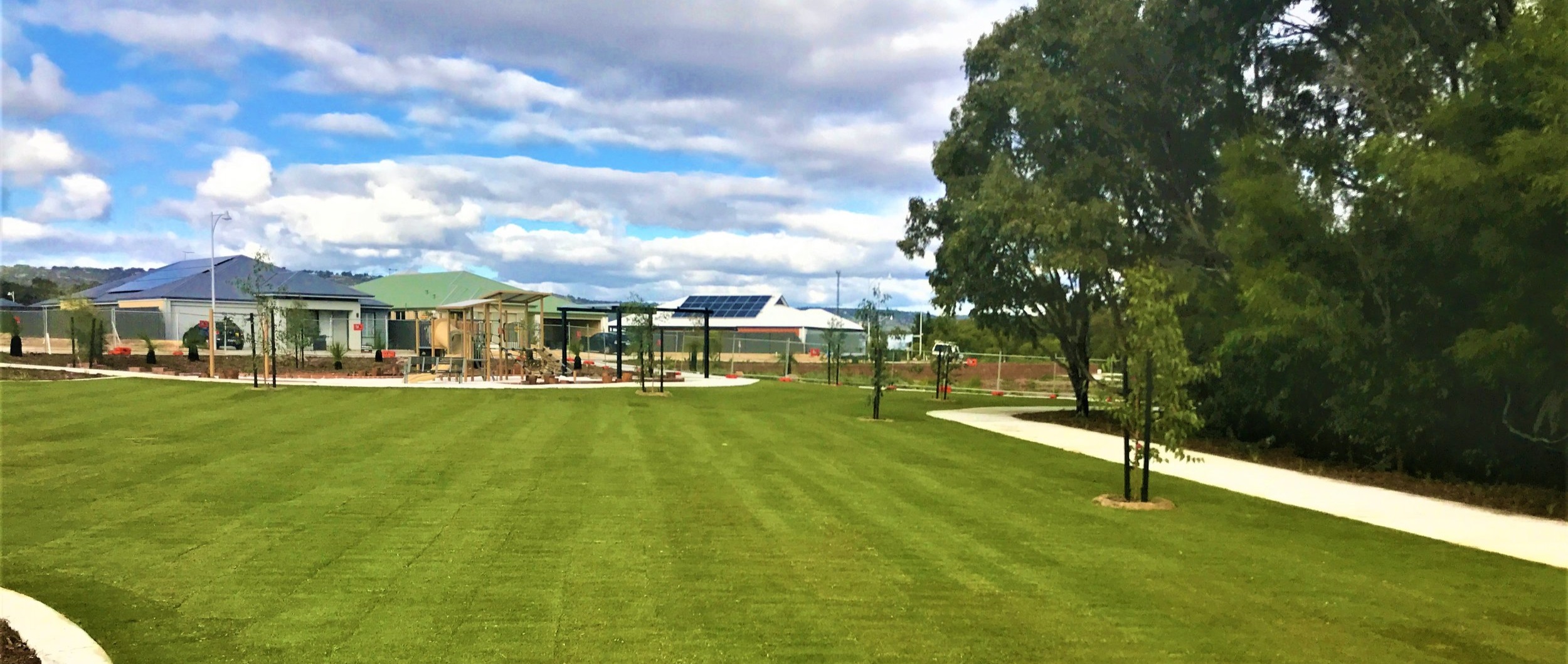 One of many parks where Zulu Kikuyu has been supplied installed in Ellenbrook.
Contact us today
Call us on 9575 7520 or email us for assistance and advice. You can also order directly from the website on our orders page.
After sales support
We provide the most useful information we can to assist you both before and after your turf purchase. We hope that you continue to be a valued customer of West Coast Turf in the future.
What's new, and what you should know.